Tuesday Sep 20, 2022
"The Film Star & Her Double"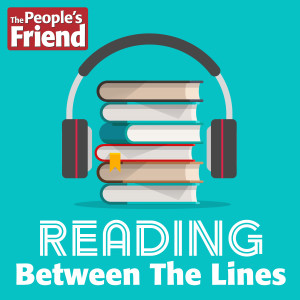 The team discuss a "rip-roaring yarn" in "A Film Star & Her Double" by Dorothy Pollock, first published in February, 1920. Jacky is joined by Abbie, Alex and David and talk about action-adventure in stories, old Hollywood glamour, and our struggle with quick romances.
If you don't already get "The People's Friend" delivered to your door, because you listen to "Between The Lines" you'll be able to get your first 13 issues for just £6. Visit thepeoplesfriend.co.uk/podcast for more information and to sign up.
Remember to follow "The People's Friend" on social media for more from the world's longest-running weekly women's magazine!
Facebook: facebook.com/PeoplesFriendMagazine Twitter: twitter.com/TheFriendMag
This season of "Reading Between The Lines" is proudly sponsored by The Oddfellows. Be part of a friendlier society; give them a call today on 0800 028 1810 for a free information pack, or visit oddfellows.co.uk to find your nearest branch.
The Dear Old "People's Friend" theme: Words by Charles J Cunningham Music by Arthur Harold Performed for piano and clarinet by Neil Brand Sung by Jennifer Phin